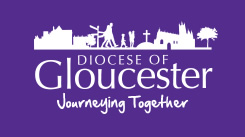 ---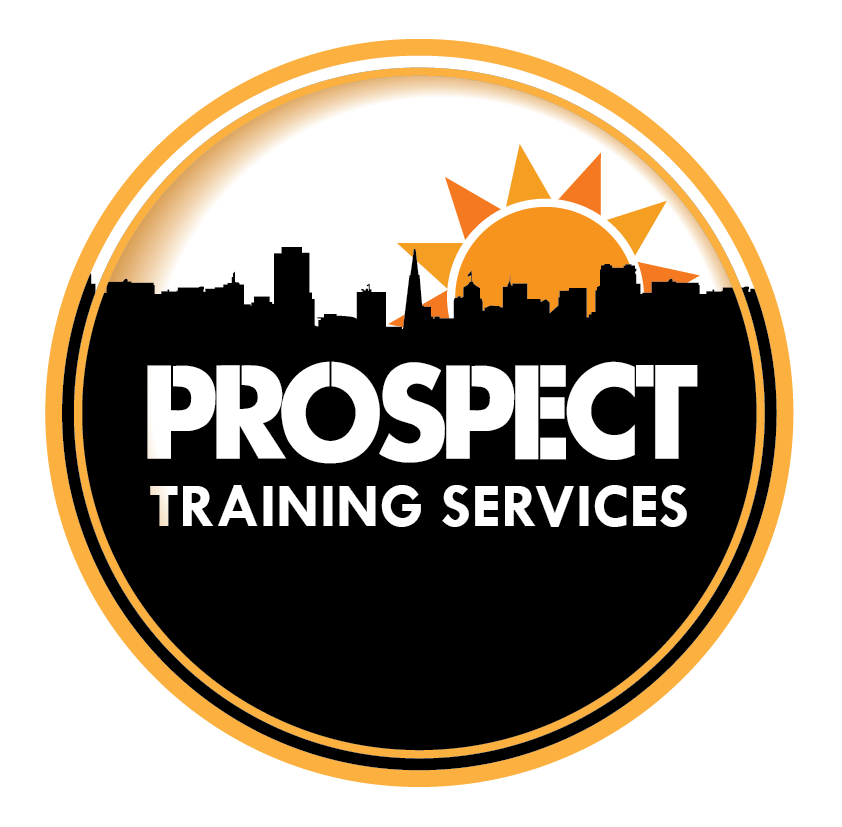 Website created by
Prospect Training Services
Shop On Line and Raise Funds for OUR church
Did you know you can raise funds for our church whilst shopping on line? It's free to register and you won't have to pay a penny more for your shopping when you use the easyfundraising site. In fact you can even save money as many retailers offer discounts, special offers! If you shop on line anyway then why not raise valuable extra funds for us by using this fantastic scheme. All you need to do is visit
www.easyfundraising.org.uk
and when you register select
Saint James' Church Quedgeley
as the organization you wish to support.
Thank you
iPhone,iPad? Try iPray - God is listening!
In church there is a prayer board for you to leave a prayer. Any prayer requests will then be offered during worship on the following Sunday.
We would like to extend this service to our on-line readers. Please click here to leave a prayer in our comments box. In addition please leave your name and say, in a few words, why the prayer is requested.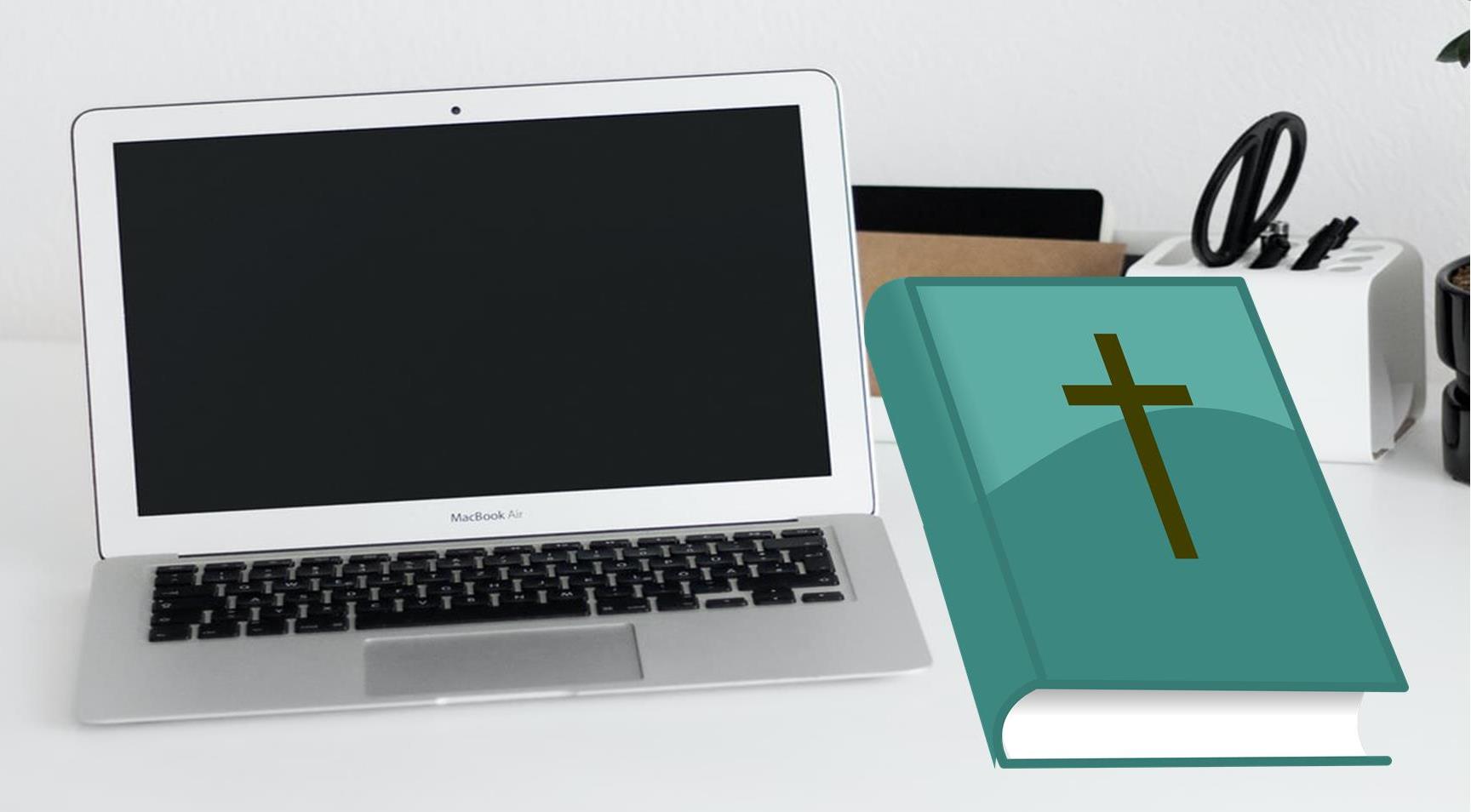 Welcome to Saint James' website
There is now one service on a Sunday at Saint James. The Holy Eucharist (Communion) takes place at 10.30am. On a Wednesday morning Holy Communion takes place at 10.00am. Please ensure you wear a face covering. Distancing and hygiene measures will be in place for both services.
Thank you for all your Harvest donations. These will be sent to Gloucester Food bank
Our parish magazine under the Editorship of Fr. Hugh Broad is still being produced and is distributed electronically through the social media and is available on this website. Our parish weekly newsletter, compiled by Fr. Ian Robb is also available on this website letting people know what is going on in the parish and sets out some prayers that you may like to use at this very challenging time. Whilst we aren't able to 'live stream' church services The clergy produce a 'Thought for the Week' . This is available on this website and our face book page. We have also produced several videos all still available on Facebook.
The cancellation of the Summer Fayre has hit our finances very hard; being mindful of our call to be good stewards of all God has given us, we need to consider our financial support of our church. We commend to you the Parish Giving Scheme code 163070(QUED).
Be assured that although the church is not operating fully we are able to continue a ministry to the departed, under strict guidelines. Please contact us further on 01452 720872 if you require further information. For church weddings and baptisms please pop along to our church office. The details can be found further down on this page.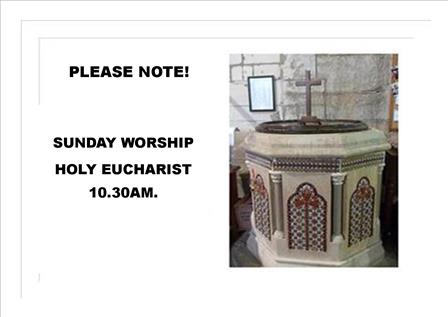 Can you help?
Please support Saint James' - we need you!
We are all living in unprecedented times. The church is no exception. Throughout the last few months Saint James' has continued wherever possible to continue its ministry in serving the people in Quedgeley & Kingsway.
The doors of the church are open on a daily basis for private prayer. Church volunteers have supported those who are vulnerable and assist others. Our parish clergy have been readily available.
Unfortunately due to the church being unable to hold its usual services, weddings and baptisms our finances are suffering. The church still needs to be maintained. The roof still needs to be repaired! Those costs will not go away. A regular contribution, no matter how small will help. If you can help click here for a standing order form to send to your bank. Please do support us - we really do need your help!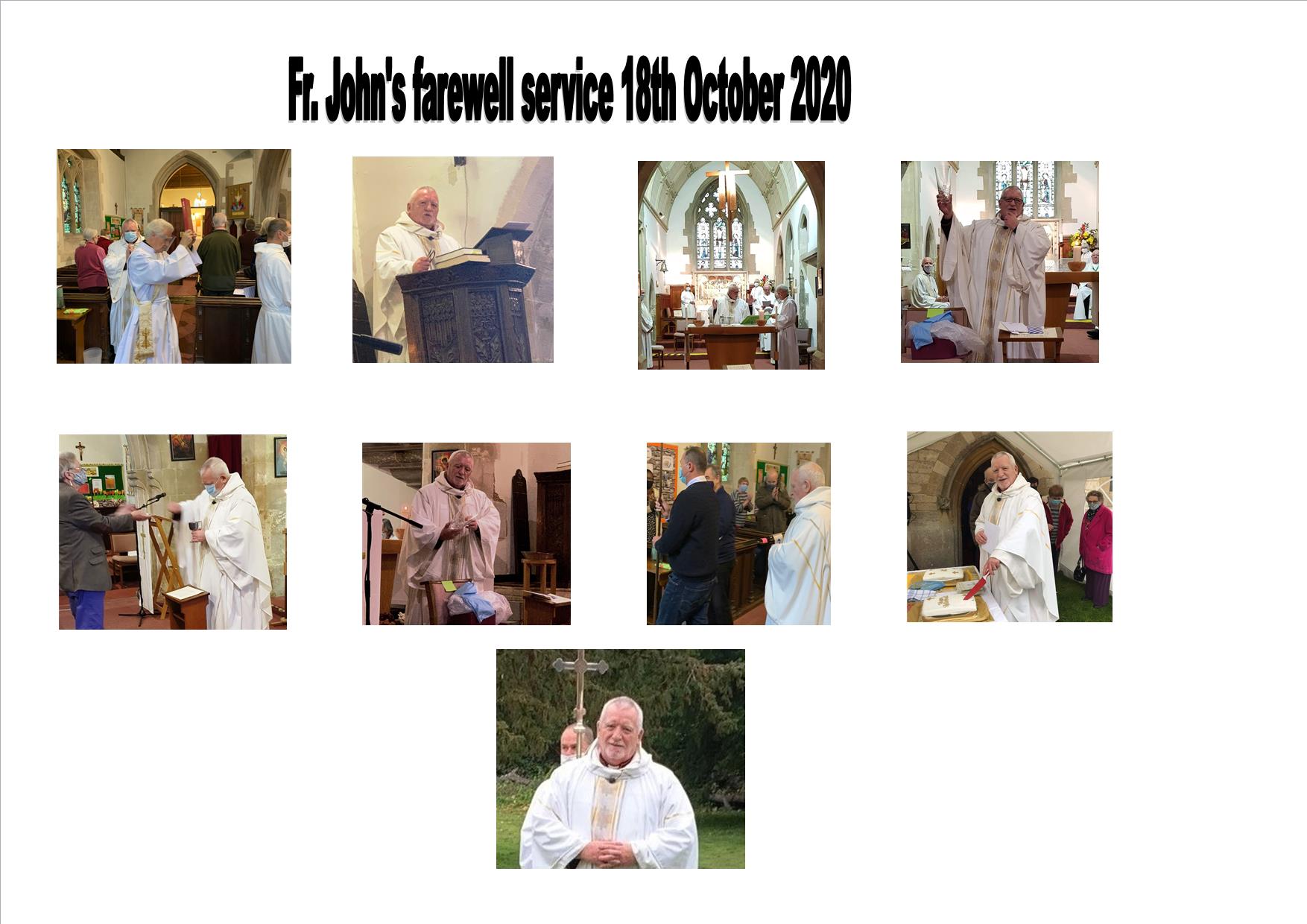 With sad hearts we wished Fr. John farewell at our Eucharist service on 18th October. Fr. John is now taking annual leave and preparing for his retirement at the end of the November. We wish Fr. John a long, happy and healthy retirement and thank him for all that he has achieved for Quedgeley & Kingsway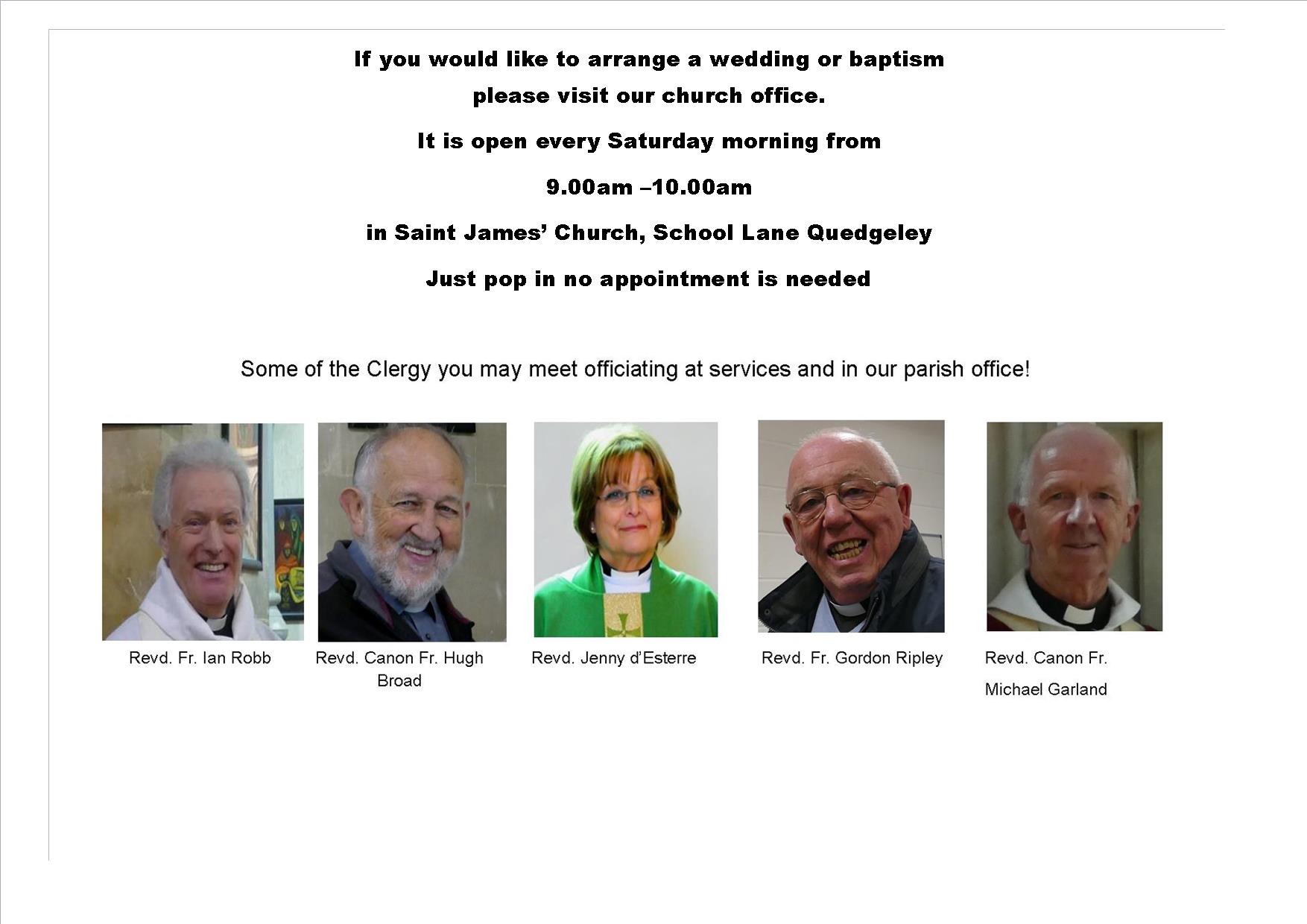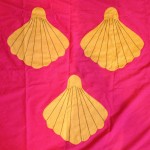 Parish Magazine
November's copy of the parish magazine is now available in church. Alternatively you can download your electronic version here! Click here for latest issue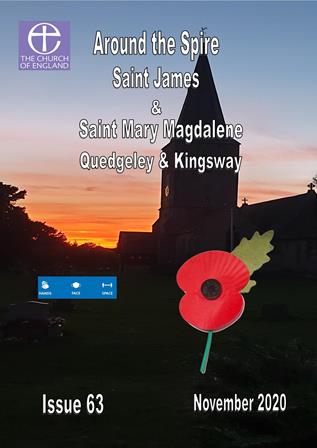 PARISH OFFICE
Please note that from the
1st October,
the Parish Office session will be held on
Saturday mornings
only.
OUTREACH GROUPS
Following a review and risk assessment the two Outreach Groups, Chatterbox and Chit Chat will not be returning this year. We shall review the situation in January 2021