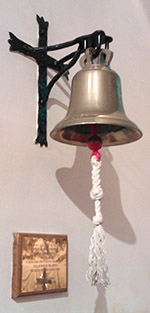 St James' Church has a delightful ring of eight bells that are rung regularly for the Family Communion Service on a Sunday, on practice nights, for weddings (on request) and for the occasional peal and quarter-peals. We are affiliated to the The Gloucester and Bristol Diocesan Association of Church Bell Ringers.
We have a enthusiast and friendly band of bellringers, working as a team to improve their skills but always keen to welcome new recruits. If you are interested in visiting the tower one evening to see what we do and even to have a go yourself, then please contact the tower captain on 07360 008632 for a chat.
https://cccbr.org.uk/bellringing/what-is-bell-ringing/
Joining your local band can open opportunities to ring all over the country visiting beautiful churches. You'll meet many like-minded people and help to keep alive a centuries old craft ringing on bells that may have been originally cast as long ago as the 1400's.
Our band members are actively encouraged to improve their competence by attending such events as The Gloucester and Bristol Diocesan Association of Church Bell Ringers Training Days, plus outings and social events are frequently arranged.
Our claim to fame at Quedgeley is that we are the ancestral home of the nationally renowned Young Bell Ringers Cycling Tour which will celebrate its 50th year in 2023.
---
Information For Visiting Ringers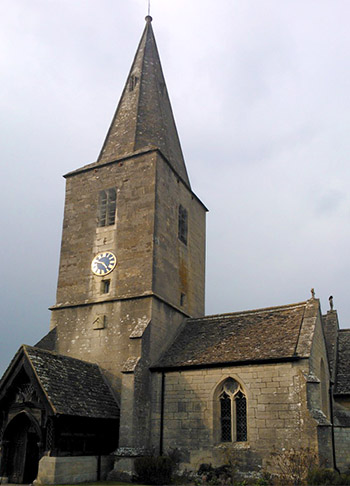 Service ringing takes place regularly on Sundays starting at 10.00am for the 10.30am Family Communion. At moment this is on the first Sunday of the month.
Practice nights are on Thursdays from 7.30pm until 9.00pm. Please contact the tower captain (07360 008632) to confirm it has not had to be cancelled.
Quarter-Peals can be arranged and visiting bands should contact the tower captain (as above).
In addition, our Ringing Policy allows for four peals each year – one attempt by visitors and three others by the local band and friends.
---
The Tower Details
In 1994 the bells were re-tuned by John Taylor Bell Founders of Loughborough and re-hung with all new fittings. The upper tier was rebuilt with a new RSJ frame.
---